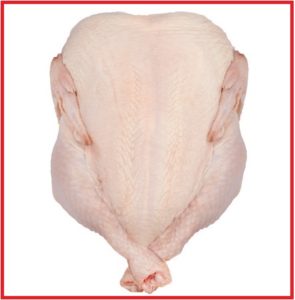 HALAL FROZEN CHICKEN
Frozen Whole Chicken
Chicken Breast
Chicken Leg Quarters
Chicken Wings Grade A.
Country of Origin: Brazil
Brand: standard brand. Customers preferred label and logo can be printed on vacuum packs and cartons if required.
Quality: Our Frozen chicken are specially hand Slaughtered accordingly to Islamic and international requirements.
Certification: HALAL, HACCP, ISO, etc. Halal Certified Frozen Chicken Leg Quarters, Breast, Wings & Whole Chicken: Grade A standard. Carton box of 10 Kg
Processing: Our frozen chicken are specially hand Slaughtered accordingly to Islamic and international requirements. Well Dressed and cleaned ,white skin, no bruise , No Blood , no bad smell , No feather No Broken bones , Dry , moisture less than 5% , 100% Fresh and Frozen ,
Specifications for Wings:
– 3 Joint wings 60-100 gr+ A grade or per client request
– 2 Joint wings 55-70 gr+ A grade or per client request
– Mid wings 25-35 gr+ A grade or per client request
– White skin
– No broken bones
– Outer yellow skin off
– Well cleaned and fresh
– No bruises
– No black pads or ammonia burns
– No bad smells
– No excessive blood or blood stains
– Moisture content is less than 3%
Specification for Breast:
– Clean
– No Yellow Skin
– No Feathers
– No Bad Smell
– No Blood
– No Black Pad
– No Bruise
– No Chemical Burns
– Broken Bones Less than 1%
– Moisture Less than 2%
– Chicken feet pad retained and without damage
Range of the Whole chickens: The QTY are distributed according to the following order and Weights per Box:
600 gr ,700 gr , 800 gr ,900 gr , 1000 gr ,1100 gr ,1200 gr , 1300 gr , 1400 gr , 1500 gr , 1600 gr , 1700 gr , 1800 gr , 1900 gr, 2000 gr.2100 gr, 2200 gr
Frozen Requirement:
– Blast Frozen at -40o C
– Stocked at -18o C
Package Requirement:
– 20 kgs carton containing two 10kgs or four 5kgs block raped in polythene sheet.
– Total 20 MT / 27 MT of frozen chicken feet using 20'/40′ high-Q container stored at -18o C
Shelf Life: 24 months from production date
Loading Port: Santos Brazil
Delivery Time: Depending on your port of destination
Price CIF
Minimum Order Quantity:  81 Metric Tons (Three Forty Foot Containers)
Payment Terms: T/T (Telegraphic Transfer) 50% T/T against  Proforma Invoice  and 50% T/T against Bill of lading and other shipping documents
SURVEY: SGS or any International Surveyor on Seller´s expense and certificate on weight and Quantity will have to be provided as part of the delivery documents.
PROCEDURE:
1 . Seller issues Full Corporate Offer in name of the Buyer
2 . Buyer approves FCO
3 . Seller issues draft contract text to Buyer and both parties resolve issues by friendly communication.
4 . Buyer and Seller mutually sign the draft contract and exchange signed contracts through e-mails or through Fax.
5 . Seller's prepares goods for shipment within 3 business days after confirmation of Prepayment (50%).
6 . Seller's starts shipping arrangements and provides the following shipping documents to be
forwarded to buyer. Shipping documents to be provided in order to clear goods at destination port.
-Bill of Lading
-Packing List
-Certificate of Weight and Quality by SGS, Bureau Veritas or other international Standard Certification Company.
-Export Declaration
-Commercial Invoice
-Certificate of Origin
-Phytosanitary Certificate
-Cargo Insurance Certificate
Buyer pays 50% against against B/L and other shipping documents.